We've added great information in "Become a Fearless Traditional Retoucher & Spotter" (we keep adding more real time video retouching so you can SEE how it's done) and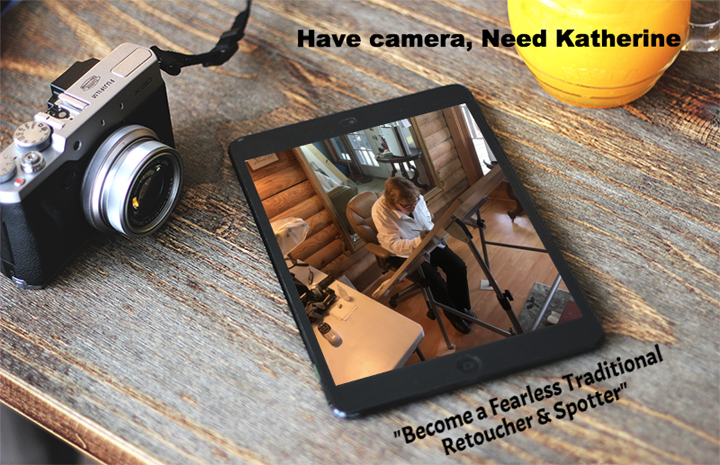 2 Tiers of Pricing are available. You don't know what you don't know and that could be costing you wasted time, ruining your prints and making you dread this finishing process of your work. This course will solve that!
Don't miss it. Get Katherine's FREE Tools & Resources Checklist before you get the course. Click the Course Thumbnail and download it. You'll need it when you take her course.